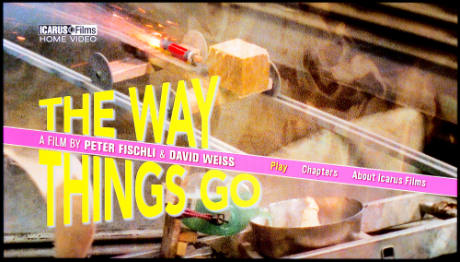 The Way Things Go
Dimensions:
Running Time: 30min.
Credit Line:
Des Moines Art Center Permanent Collections; Purchased with funds from the Edmundson Art Foundation, Inc., 2015.32
Accession number:
2015.32
Label Text
The Art Center purchased the film The Way Things Go, 1987, by the Swiss artist duo, Fischli and Weiss.This uneditioned film is widely considered to be the artists' most recognized work. It premiered at Documenta 8 in 1987 and has since been shown around the world to enthusiastic audiences. The work remains a major example of the artists' attempt to elevate everyday items and actions to the realm of magic and wonder. Source: News, Jul Aug Sep 2015.