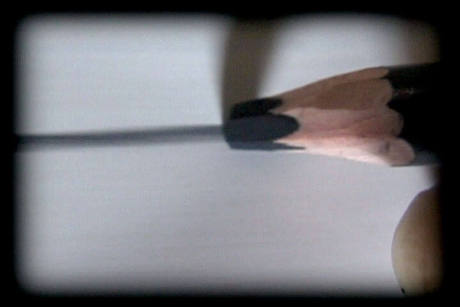 ghost.... a border act
Medium:
DVD disc, DVD player, CCD monitor, and white monitor cover
Dimensions:
Running Time: 30minutes
Credit Line:
Des Moines Art Center Permanent Collections; Gift of Melva Bucksbaum and Raymond. J. Learsy, 2003.273
Accession number:
2003.273
Label Text
This 30-minute video installation exemplifies Hamilton's ongoing interest in how we perceive and experience the world around us. She frequently focuses this investigation on the senses, through the eyes, mouth, and ears, and through touch. Hamilton, an installation/performance artist, was the U.S. representative to the 1999 Venice Biennale, and is particularly known for her installations that include text and repetitive actions. Source: News, January February March 2004.

Edition
edition of 3 , with 3 APs
This is #2/3