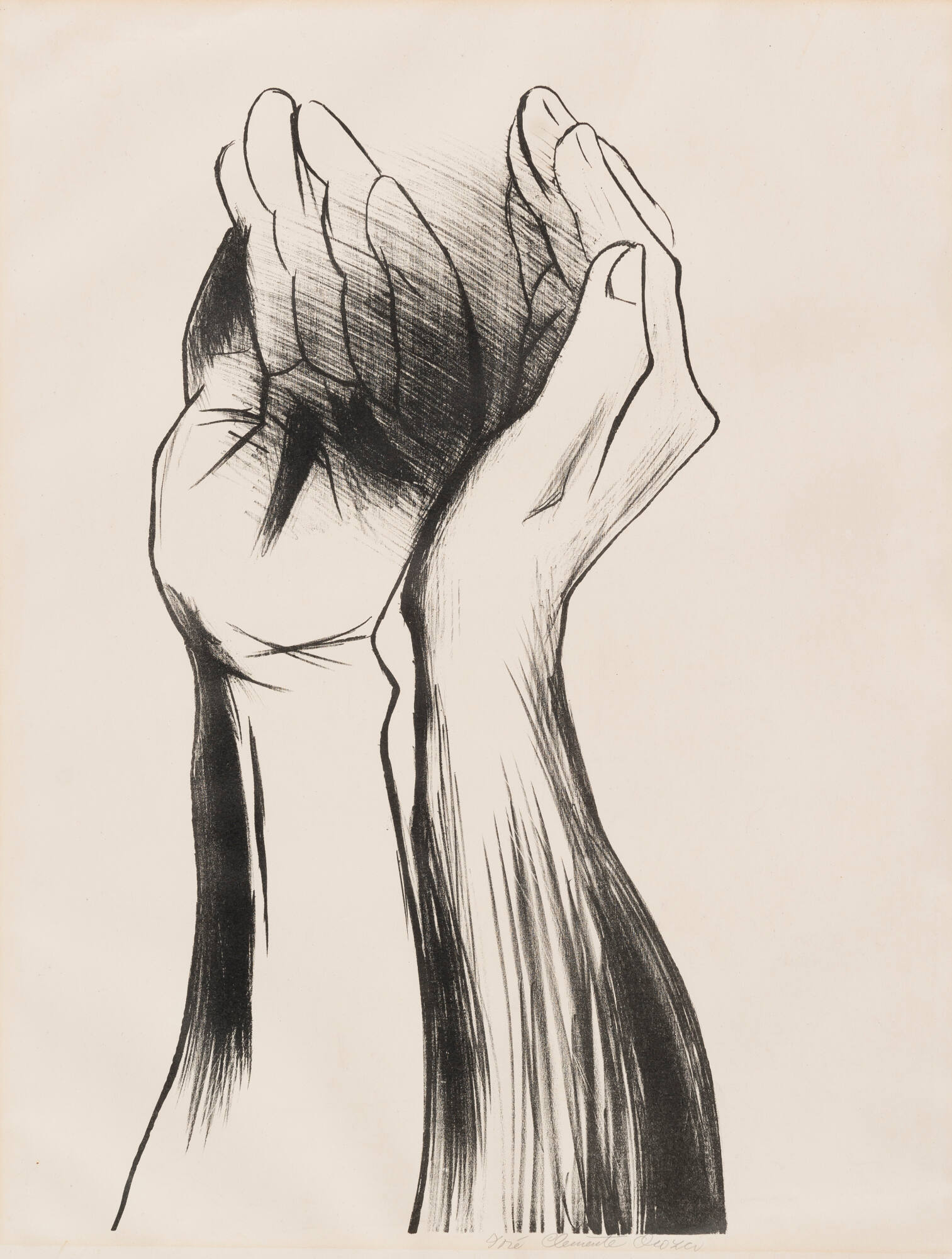 Manos (May 14 – September 26, 2021)
The title of this exhibition—Manos, or "hands"—is after a lithograph by renowned twentieth century Mexican artist José Clemente Orozco (1883–1949). Produced in 1930, the print is a sensitive yet fastidious study of forearms and cupped hands. Orozco's delicate presentation of hands is especially poignant considering his interest in depicting politically charged art that focuses on the labor force of Mexico. Joining Orozco's lithograph in this exhibition will be figurative drawings by Diego Rivera and Francisco Zúñiga, etchings by contemporary artist Miguel Condé from his noted "Guggenheim Suite" portfolio, and photographs by Graciela Iturbide, among other works.

Manos is organized by Associate Curator Jared Ledesma.